Today I went with
CCH
to one of their roadshows. I have not been to one before because they involve getting up at 6am on a Saturday or Sunday. However, this weekend I managed!
We travelled from
CCH
in the truck that would later turn into the stage for the roadshow. At the roadshow the children from
CCH
teach
vulnerable
groups about child rights, HIV, domestic violence, drugs,
trafficking
- It is very worthwhile.
The village that we went to was one of the villages set up to cater for people who have been
forceably
evicted. By chance the people in this area came from the
Dey
Krahorm
area I mentioned in my earlier post a few days ago.
The final people from this district were evicted this week but some have moved to this area provided by the company who evicted them/the
governement
about 3 years go. On arrival you can tell it is a village that is the result of an eviction.
The "houses" are all in ordered plots and it has a very temporary feel to it. It is also generally in the middle of nowhere - no water and no electricity. The people are extremely poor. There are no jobs in the middle of nowhere.
At the Roadshow first there is a traditional dance, followed by a role play to educate the audience in an entertaining way, some audience participation and then reading, drawing and
oragami
. All the
CCH
children knew what they were doing and soon after we arrived the entertainment for the people of the village was underway. There was well over 100 kids together with mums, dads, grannies etc.
The
CCH
roadshow is very
pracical
in the advice that it gives and it talks about very real dangers that these people face. It is extremely worthwhile and the children from
CCH
appear to enjoy giving something back to the type of communities that they came from. One of the young people from
CCH
told me how sometimes there is only a small audience on Sundays because if a church visits they go to that event instead because there is food available at the end. This highlighted to me even more the way in which these people are very
vunerable
not just in terms of HIV/drugs etc but also in terms of the information that they can be subjected to...because they are so poverty stricken they can be manipulated to attend events contrary to their own religious beliefs so that they get food - they then miss out on information that may save their lives. I hope that the church groups are doing something more constructive than just teaching about Jesus because in Cambodia, quite frankly, this is just not enough to get you through.
Here are a few of the pictures I took... there are a few!
Oragami
folding lesson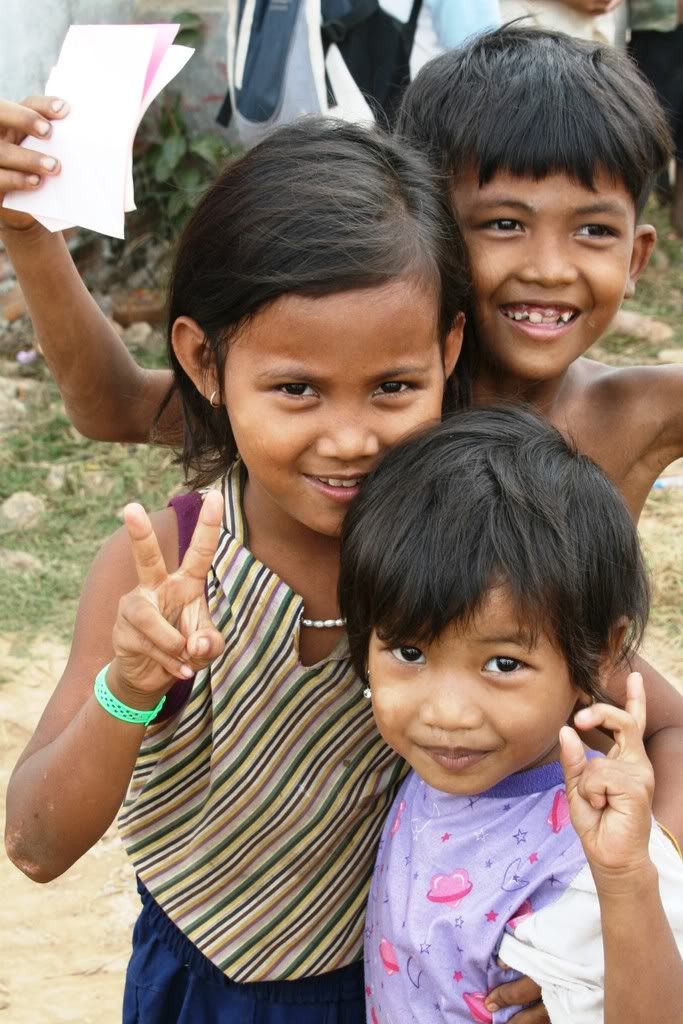 Happy children after the roadshow - The discovered the camera and could not get enough pictures!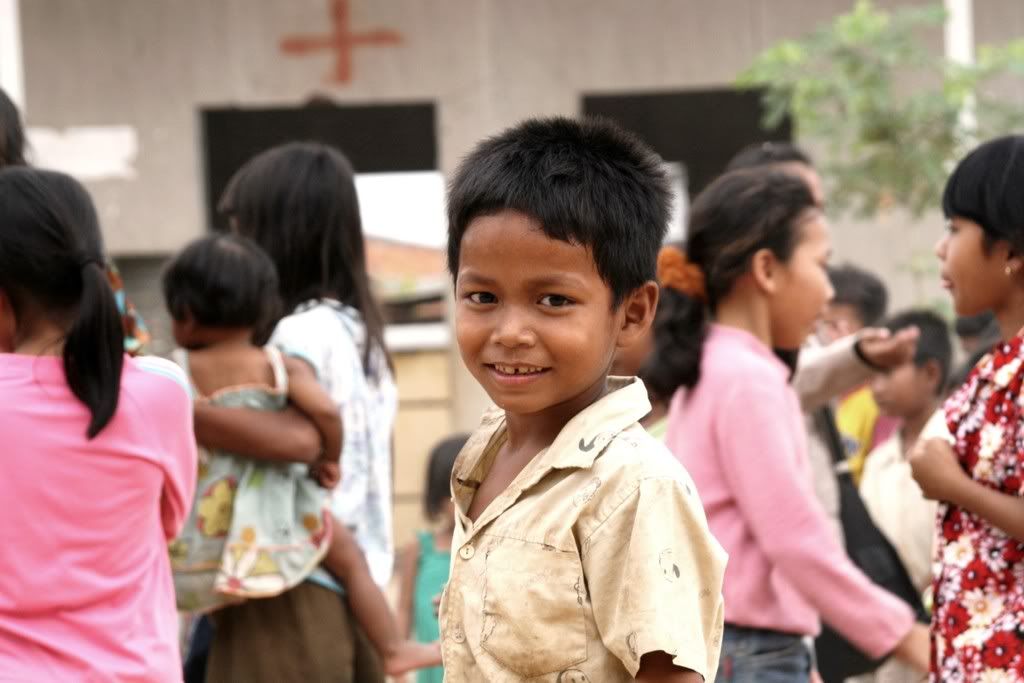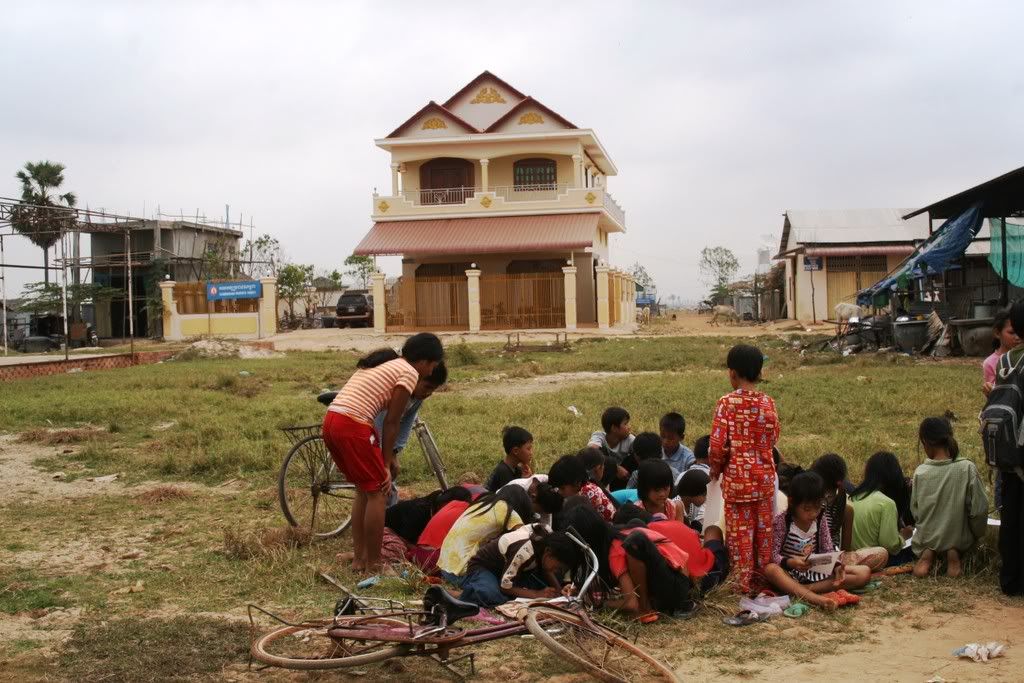 Drawing class in progress - the house in the background must belong to some one "important" as none of the other houses were anything like this one - People were living in shacks made of thatching and iron.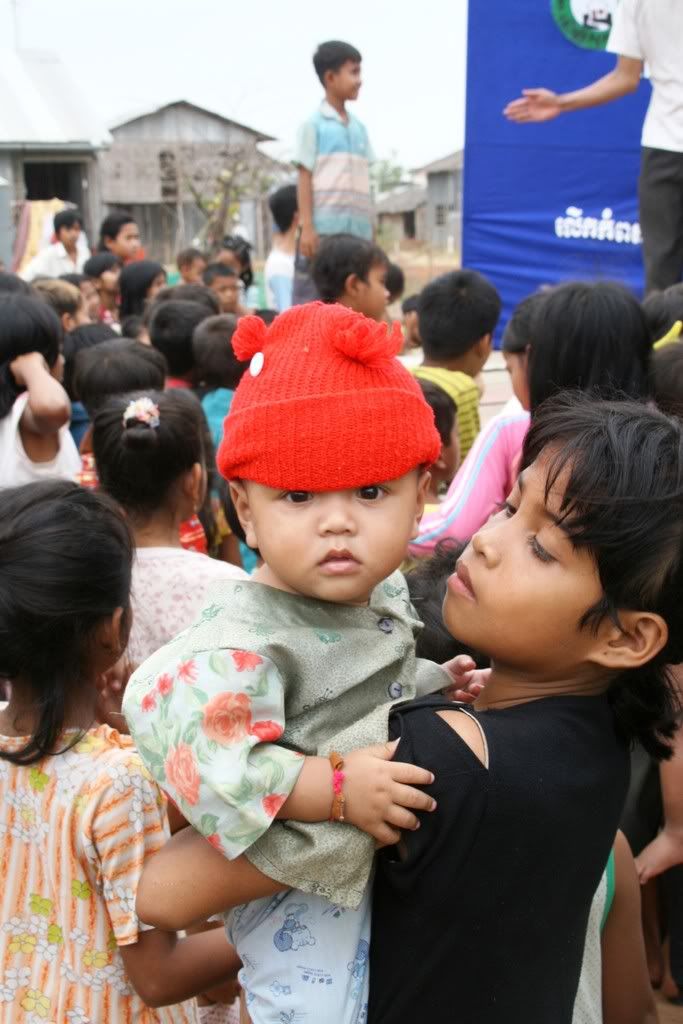 Children of all ages learn about corrpution!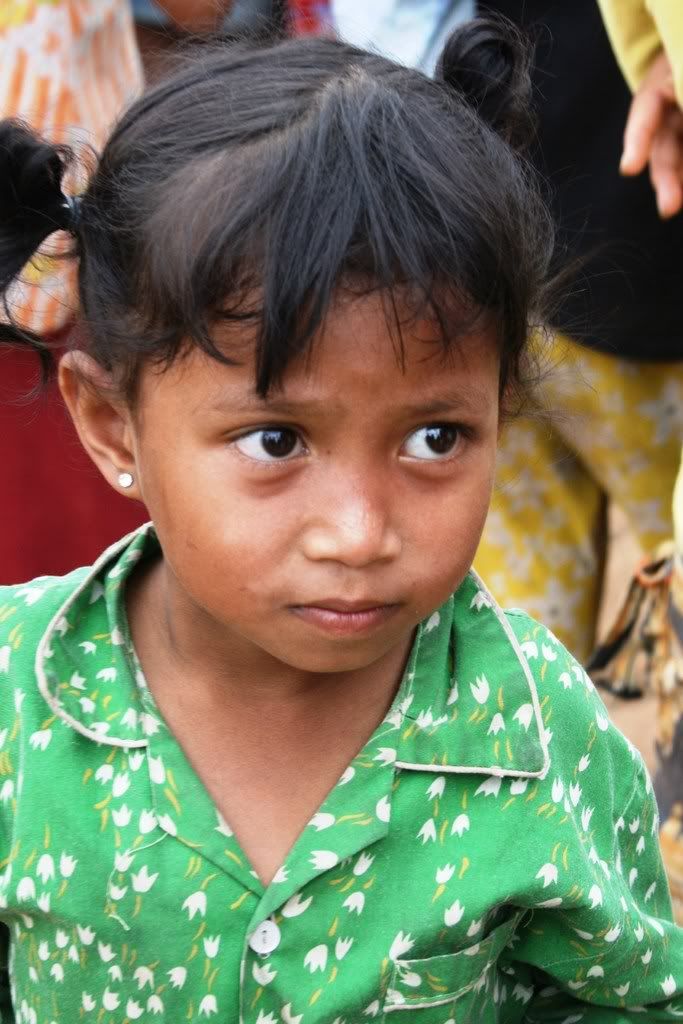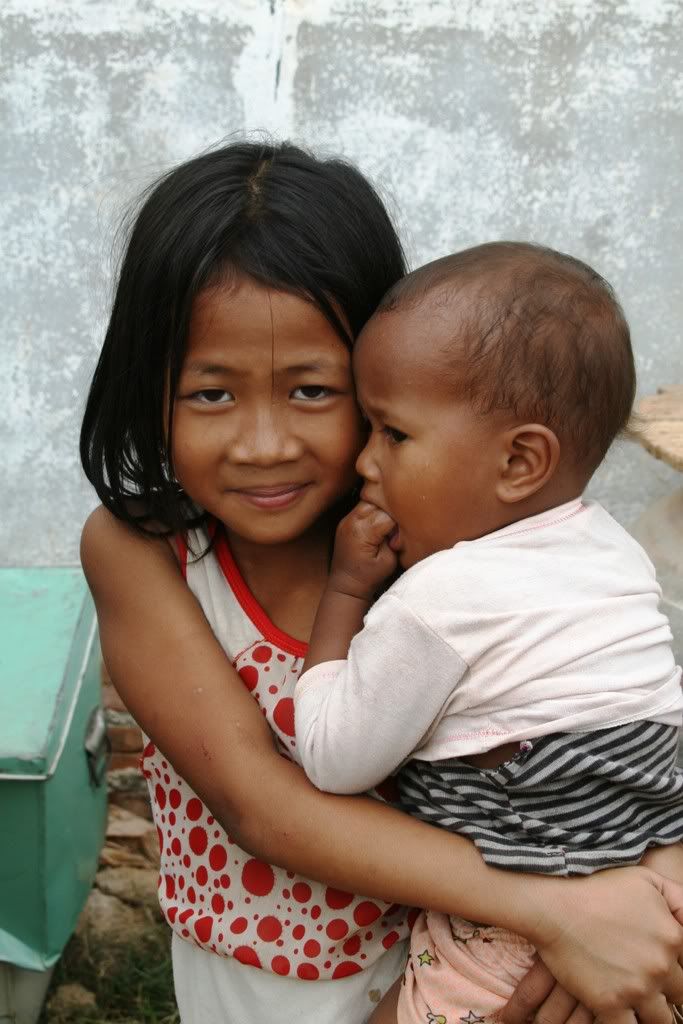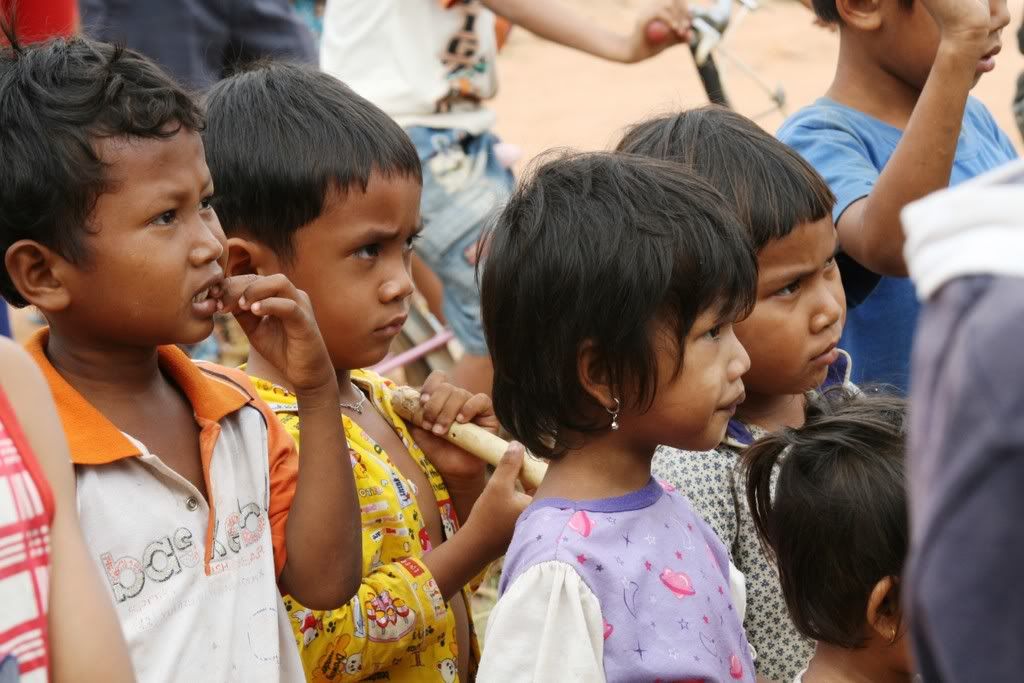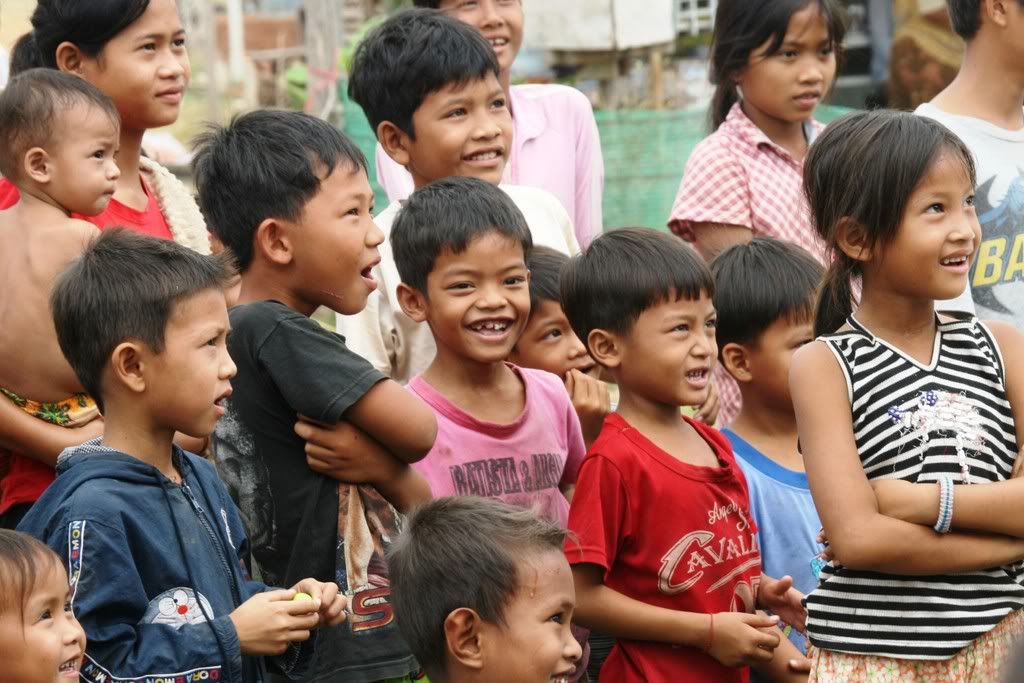 It was funny! (and also in Khmer so I am guessing by the laughs)