There is never a dull moment from our balcony.... I'll miss people watching when we return to the UK.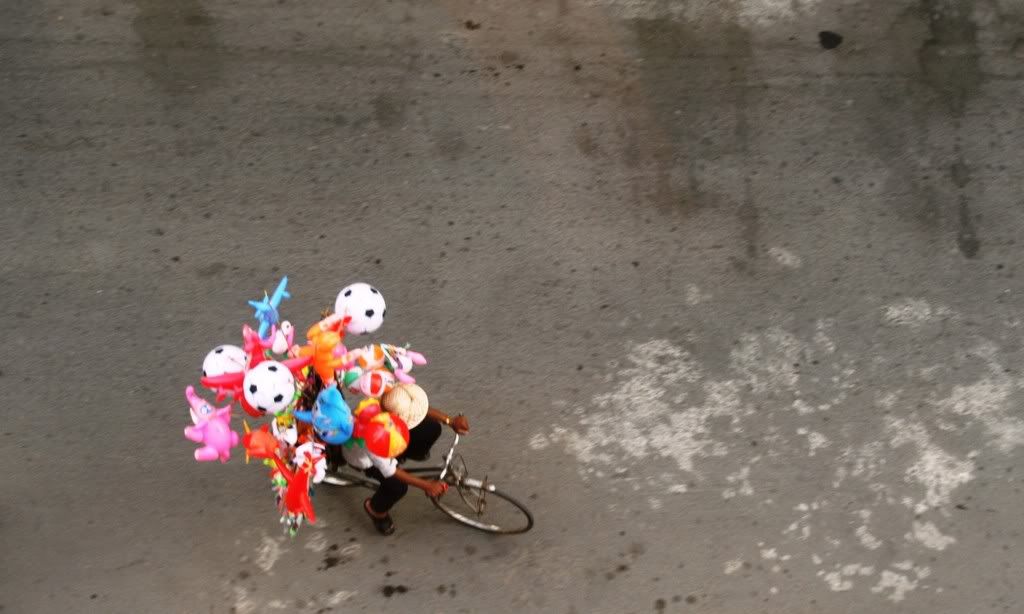 Balloon sellers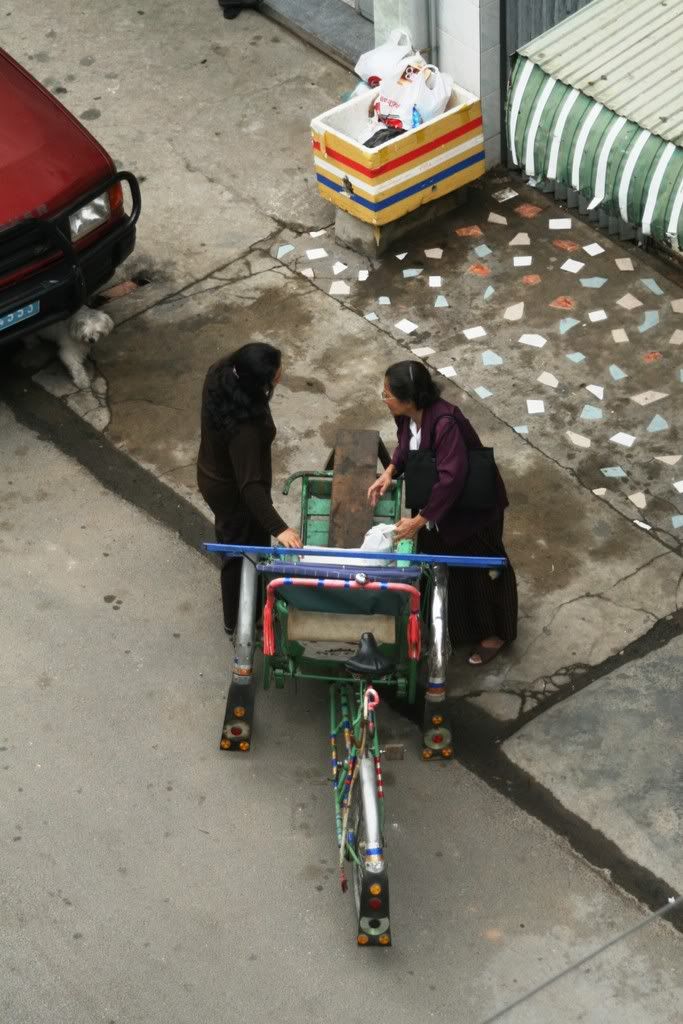 Delivery by

Cyclo
Food sellers, plastic wares sellers, balloon sellers, school buses and unhatched ducking snack sellers (a popular snack..), the local shop - all at the same time. Other sellers include: bread man, CD man, feather duster man, coconut man...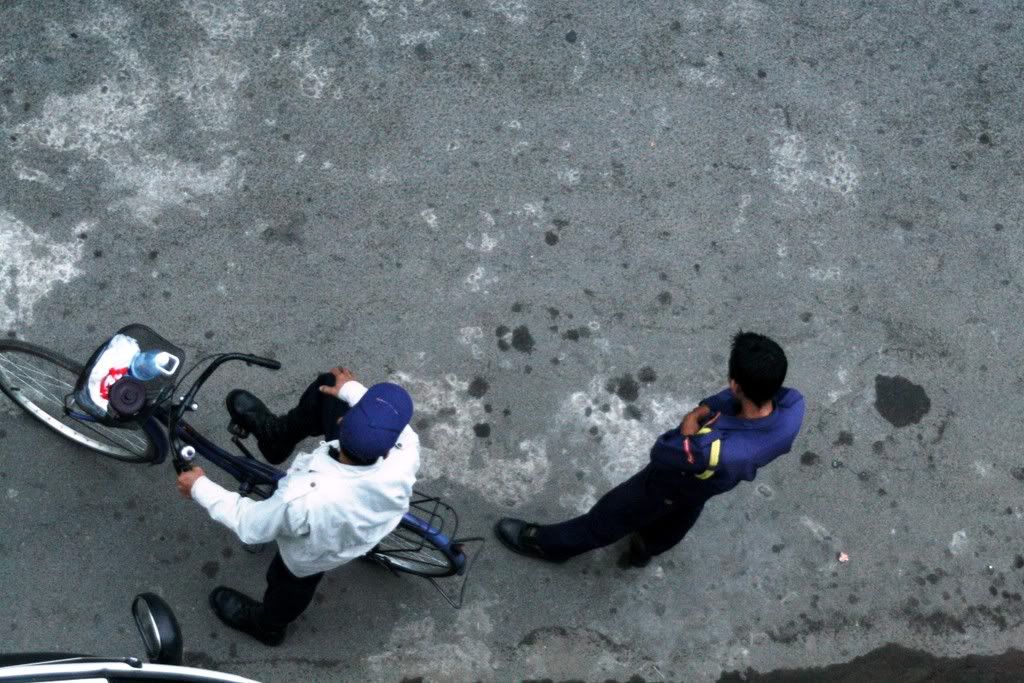 Changing of the guards at our flat (about 6am) - The man on the bike has just finished the night shift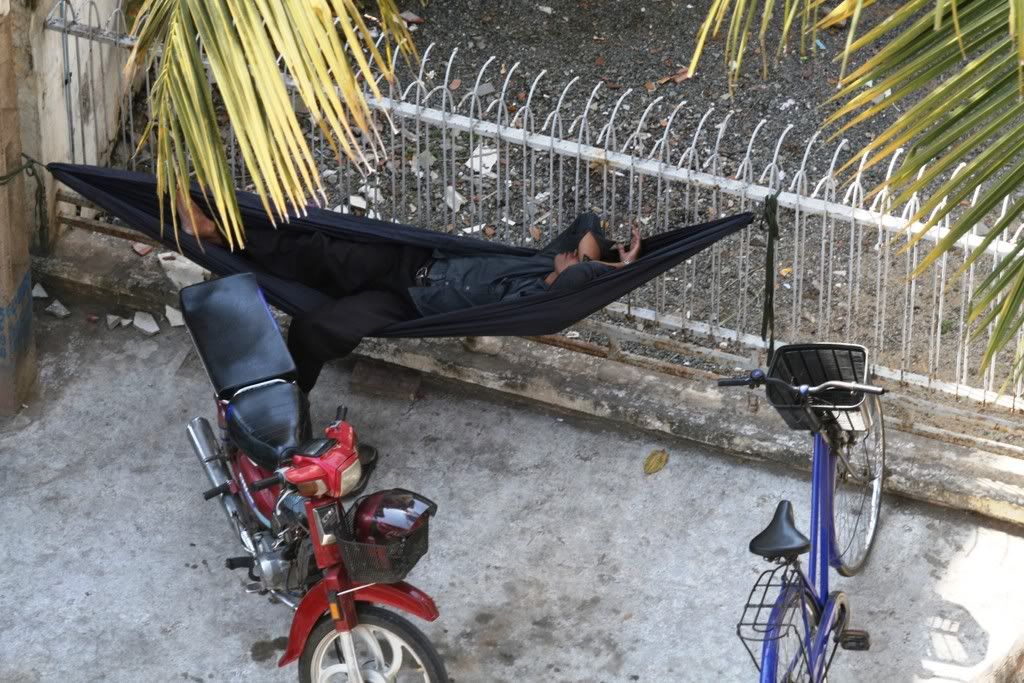 And the (almost) ever present moto men - There are 4 main guys.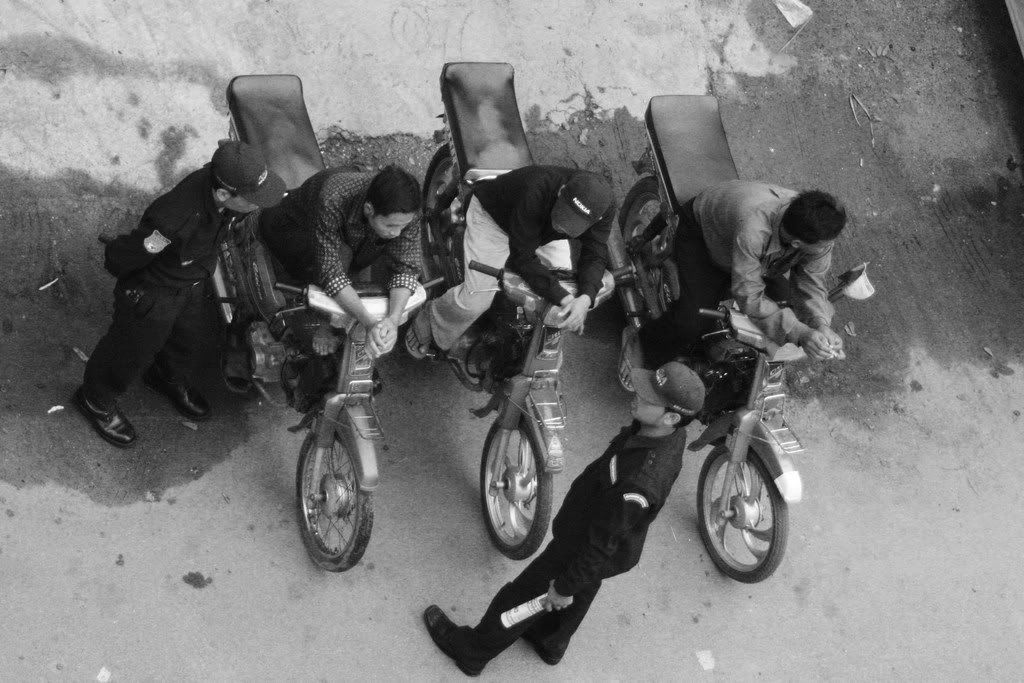 Its started to heat up properly here and temperatures are now about 30 degrees. The hot season isn't supposed to start until March but it is so sticky and hot already. This week is half term at my new school so tomorrow the plan is to head out of town and escape the dust and heat. I'm looking forward to a holiday - afterall its been about 3 weeks since the last!