Yesterday we returned to the village where some of the children from CCH come from in Kandal - A province about an hour from Phnom Penh. We took one of my favourite tuk tuk drivers, Dara, who is a good driver and is friendly but his tuk tuk goes about the pace of a snail.
First we headed to CCH to pick up four of the students who were from that area so they could return and see their families. After picking up some sweets for the children and fruit we started the slow journey which involved a road traffic accident where a woman (too fast and on the wrong side of the road) decided to clip the back of our tuk tuk. This sent her flying and sprawling on the floor. In true Cambodian style Dara didn't even flinch and kept driving. We could see her get up and she was OK although perhaps her pride was dented.
Its the dry/hot season no and so the roads are covered in dust which sticks to you and covers you in a grimy film. About an hour and a half later down bumpy roads we arrived at the village covered in filth.
Apparently the children had remembered me from the last time and were looking forward to us arriving. They wanted to practise their English. At first the children were so shy but after a play around with the camera and showing their pictures and getting the pictures out from last time there was no holding them back - "Mister, som tort moi" - [Umm that means Madam(!) please one photo] so there were a lot of pictures to be taken.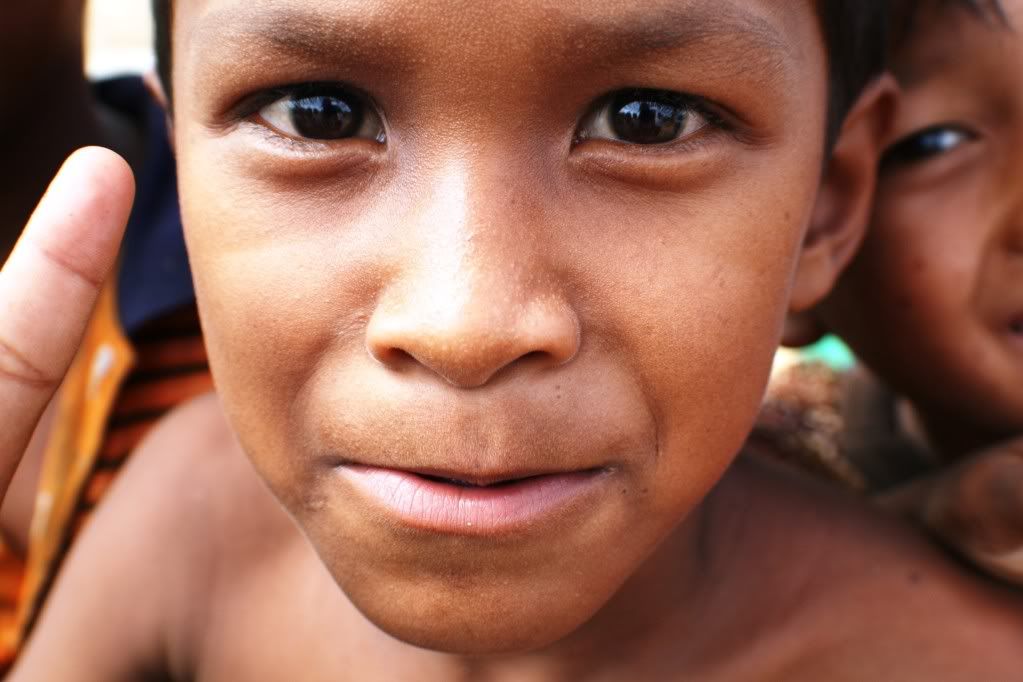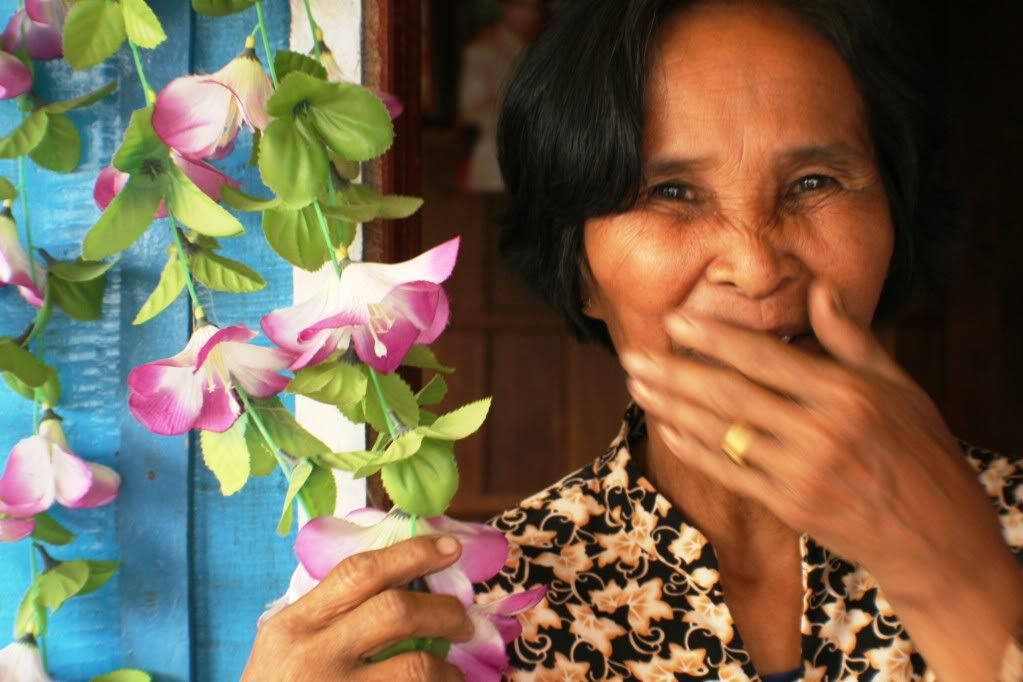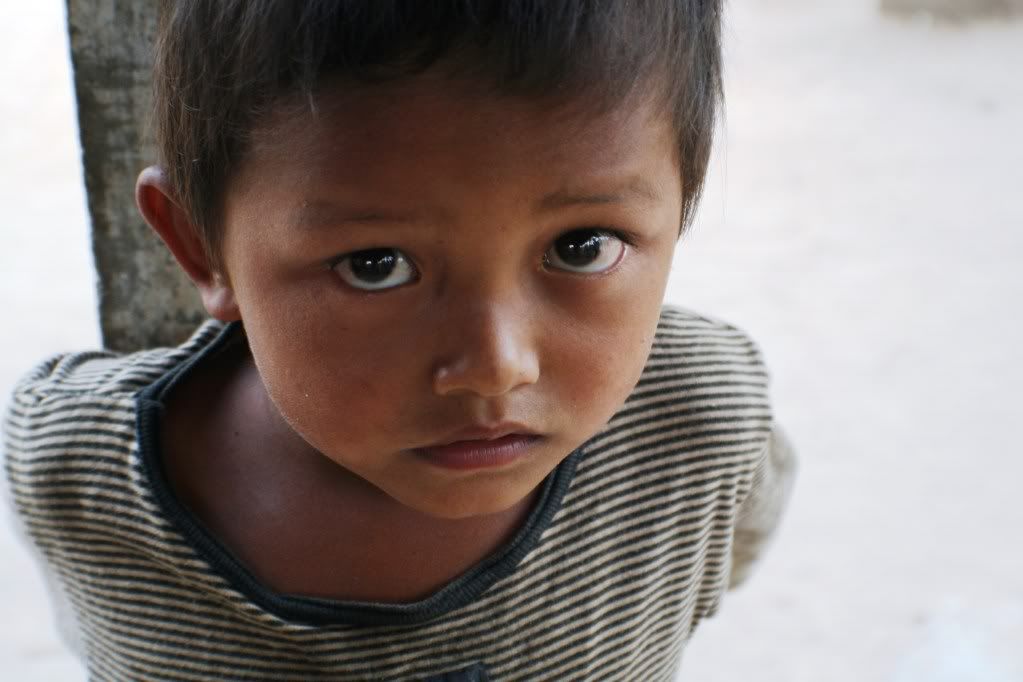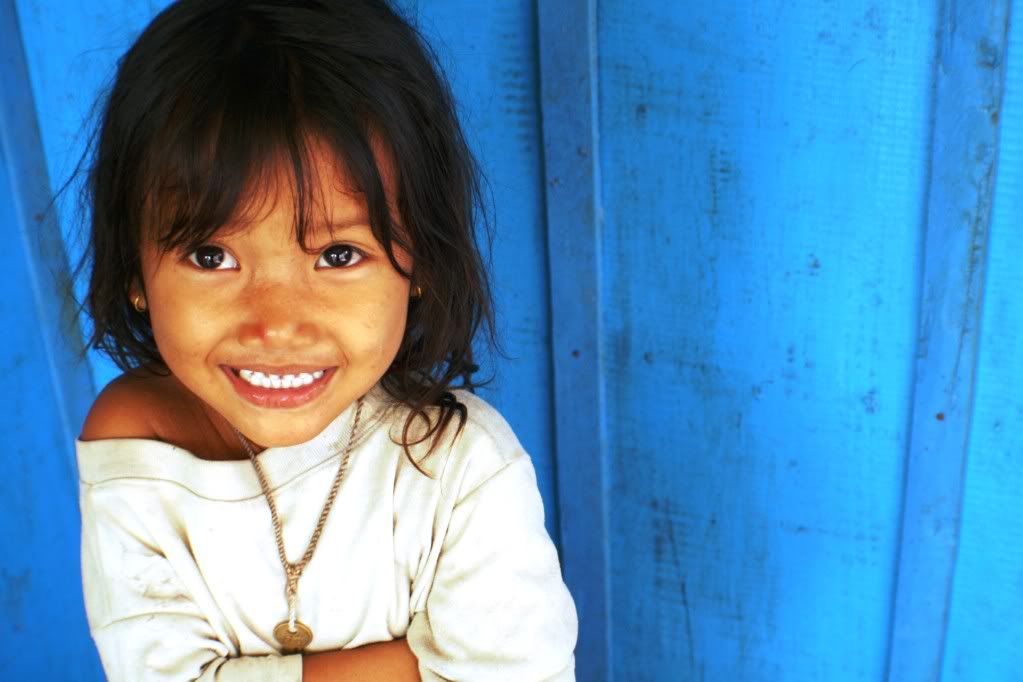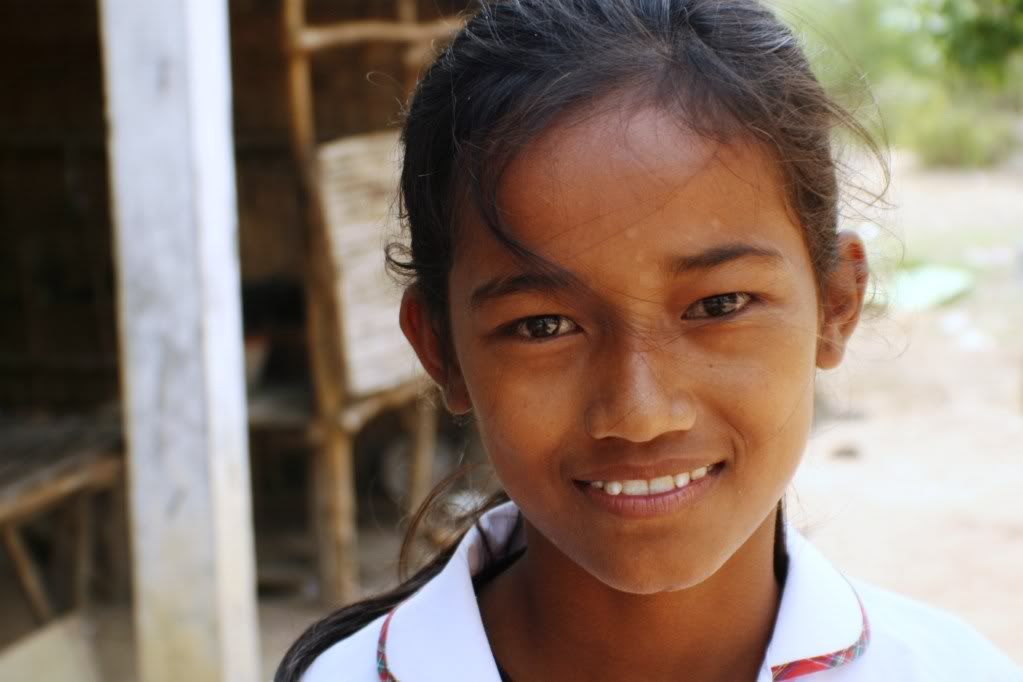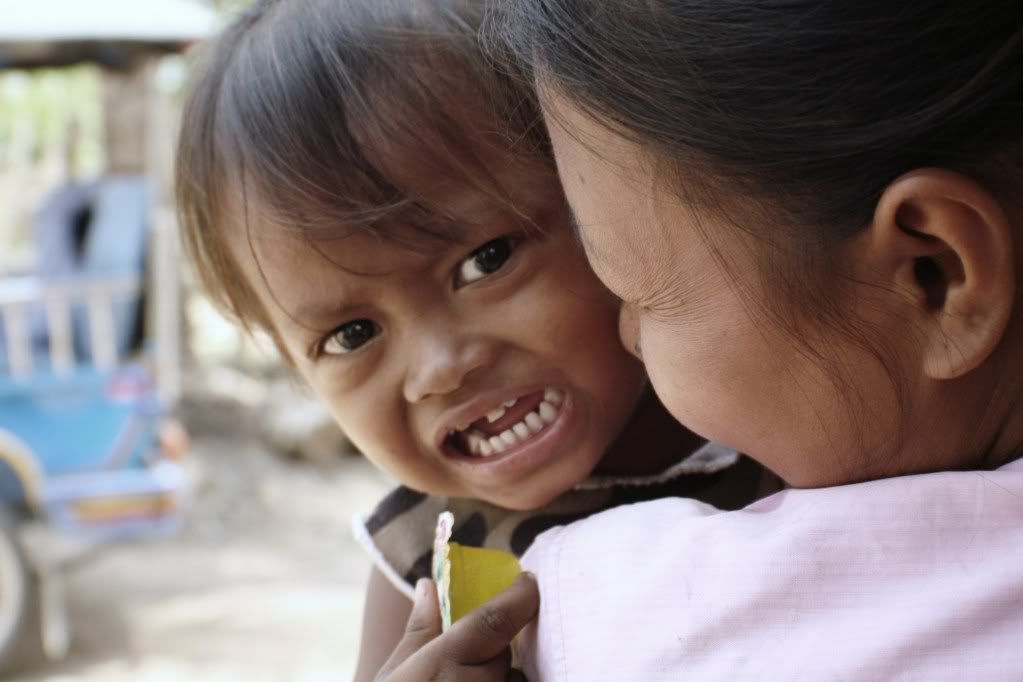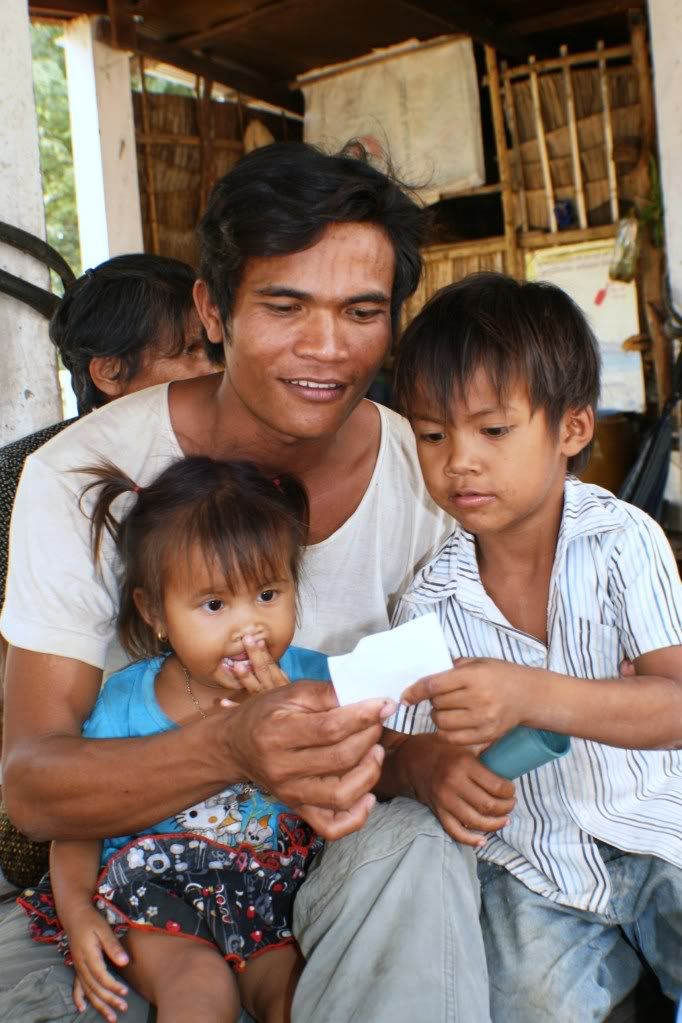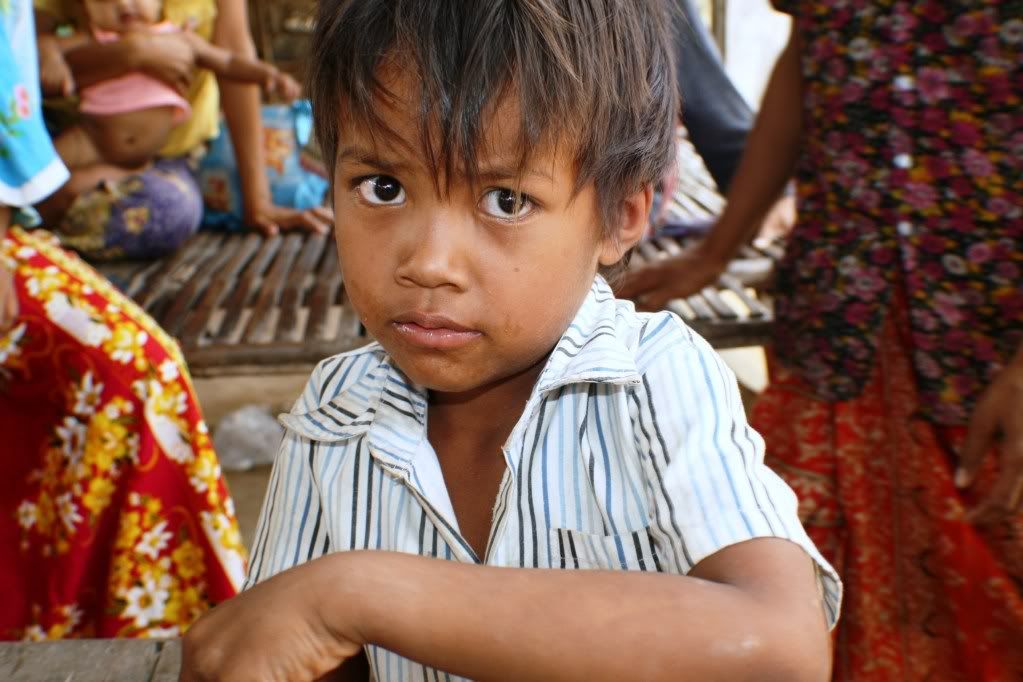 Then we went for a walk in the boiling hot rice fields - they were burning off the rice and so in addition to the searing heat of the sun we contended with fires and smoke as well!
Then I got a ride in my first ox cart which was going to the well too! Extremely bumpy... but vulnerable to bumps as we hit a large one and the ox and cart split apart. I decided to get out then.
After observing some huge red ants (yummy apparently) we headed back to the village just as the ice cream man was arriving playing the Lambada (the ice cream man tune here) and got the children ice creams. At 200 riel (about 5p) each it was a bargain as the final sum was about $1.50 to get the whole of village children an ice cream. That said, to a farmer in the village its a lot of money.